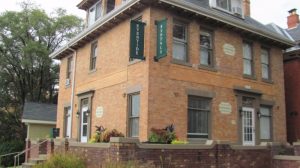 About Us:
Although Bolt Realty and Property Management is a relatively young company, founded in 2014, its staff has nearly 100 years of combined property management experience.  Originally started as a property management company, it became clear shortly after its birth that Bolt could better meet the needs of its clients and tenants by becoming a full service brokerage.  In addition to managing third party properties, Bolt now assists existing owners in expanding their rental portfolios or helping new investors by finding attractive and profitable rentals to procure.  Bolt can also help owners buy or sell their personal homes or business rentals as circumstance dictate with a focus towards maximizing their return on each investment.
Bolt's focus on owner and tenant satisfaction has achieved strong and consistent growth since the company's inception.  This trajectory was achieved by carefully and skillfully balancing the interest of its owners against the satisfaction of its tenants.  This can be challenging at times, but by doing it successfully over the long run results in superior returns for owners and a great rental experience for tenants; a win-win for all parties.  This starts with well-maintained properties that clients are proud to own and in which tenants live comfortably.  Well maintained properties, in the long term, reduce tenant turnover and increase owner returns.
Bolt's staff takes pride in providing competent, honest and timely service to owners and tenants, and buyers and sellers alike. Going forward, each of us at Bolt looks forward to providing you with professional service on all fronts.  Thank you in advance for placing your trust in Bolt!
Our Team